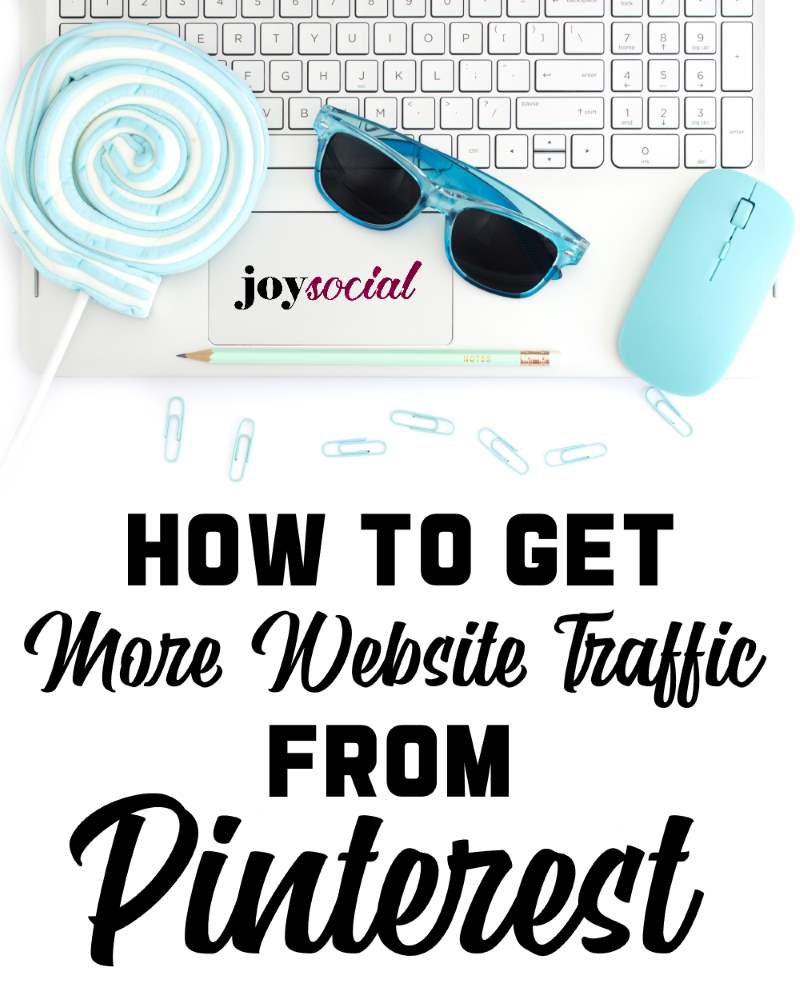 Pinterest – My best performing social media channel, and also the one I spend the least amount of time nurturing.
Wait … what?
Yep, you heard that right. Pinterest is the #2 traffic referrer to my blog (right behind Google) and yet I hardly do anything with it. I spend hours a week interacting on Instagram, and don't even get me started with how much time I spend on Facebook.
This just goes to show you how significant Pinterest should be to your social media marketing efforts.
In today's article, I'm going to share 4 easy (super easy, I promise) tips for getting more website traffic from Pinterest.
4 Tips for Getting More Traffic from Pinterest
1) Make sure your profile is pretty and boards are organized – Truth be told, most of your website hits from Pinterest will be "one-offs." But once in a while, someone may love your pins so much they might click through to your profile. So it's helpful to have an organized profile. Be sure your board titles make sense and you don't have any empty boards. Put your most popular boards at the top and your group/collab boards at the bottom.
2) Pin from your own website – Yes, you can do this. For some reason people think they shouldn't pin their own website images. It feels kind of like "liking" your own Facebook post, right? Well, don't worry about this. A Pinterest user can't tell who pinned the image in the first place.
One thing you SHOULDN'T do is pin the same image to a board multiple times. Pinterest views this as spammy, so don't do it.
One other thing to keep in mind … make sure ALL the images on your website are "Pinterest worthy." That means they are high quality, bright, clear, and attractive. You only want to share the best of the best to represent your business.
3) Make sure your captions are stellar – Pinterest is generally used as a search engine. Someone comes to Pinterest, types in "easy slow cooker recipes" and boom – they are served thousands of pins. That's why your captions are important. Pinterest uses not only image recognition software, but keywords in your captions to fill search results. Go ahead and throw a couple relevant hashtags in there, too.
4) Follow 5-10 people per day – The social proof of a large Pinterest following is less important than it is on Instagram, but following Pinterest users is still a great way to get your profile seen by new people. It takes only a couple minutes to search for accounts in your niche and give them a follow.
There's no reason Pinterest can't be a top traffic referrer to your business website. It just takes a few minutes a day to make sure your Pinterest presence is picture perfect.
Want more Pinterest tips? Visit this article – Grow Your Pinterest in 10 Minutes a Day – for more.
This article was originally published in July 2018 and has been updated.