It has been over a year since Instagram Stories debuted and it seems to be a huge hit. Most of my friends are using the platform daily and Instagram keeps adding more and more features. (Although, I really need them to step up their face filter game; Snapchat is still light years ahead.)
Recently Instagram introduced the "Poll" feature, which allows you to set up a voting poll in your Stories. Your followers can then vote on the poll and you can see the results, including who voted and how they voted. It's really fun! And a great way to get to know your followers better and boost engagement.
If you're not familiar with how to use Instagram Story polls, here's a quick tutorial.
Open up your Instagram app and swipe right to get to the Story screen. Create a new Story picture or video but don't add it yet.
Go to the "sticker" icon and you'll see the "poll" option. (If you don't see the poll option, make sure your Instagram app is up to date.) Click on that to add the poll to your picture.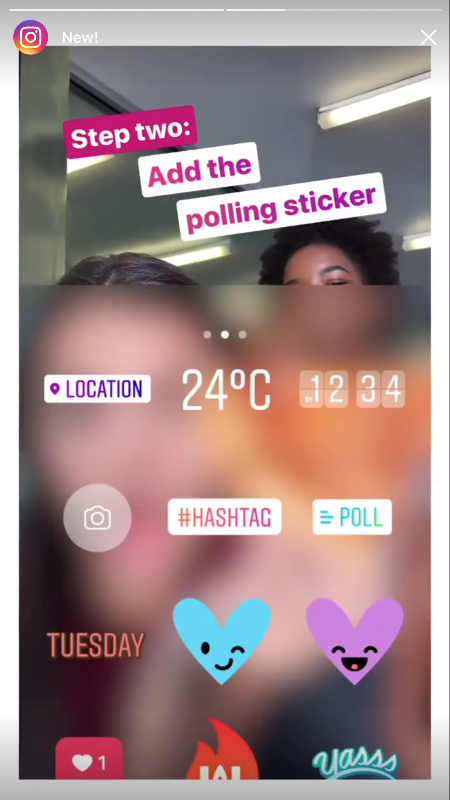 Type in your poll question, then type in your poll answer options. It defaults to yes/no, but you can type in anything, or add emojis.
When you're ready, add it to your Story feed.
To check the results of your polls, watch your Story and swipe up to see more detailed results.
Here are a few ideas on how to use Instagram Story polls to engage with your followers.
4 Ideas for Using Instagram Story Polls
1. This or That? Ask your followers their opinion between two items. Do you prefer pizza or tacos? Wine or beer? Summer or winter?
2. Choose Your Own Adventure. Get creative on asking your followers what you should do next! When the poll feature was first introduced, I asked my followers if I should skip work for the day and go to Disneyland (surprise – I was already planning on going anyway). It got a great response!
Another idea is asking your followers what you should eat or drink.
3. Do You Want to See? Let's say you're working on creating a new product. You can ask your followers if they want to see some behind-the-scenes videos. Or maybe you're packing up your supplies for an event; you can ask your followers if they want to see inside your bag.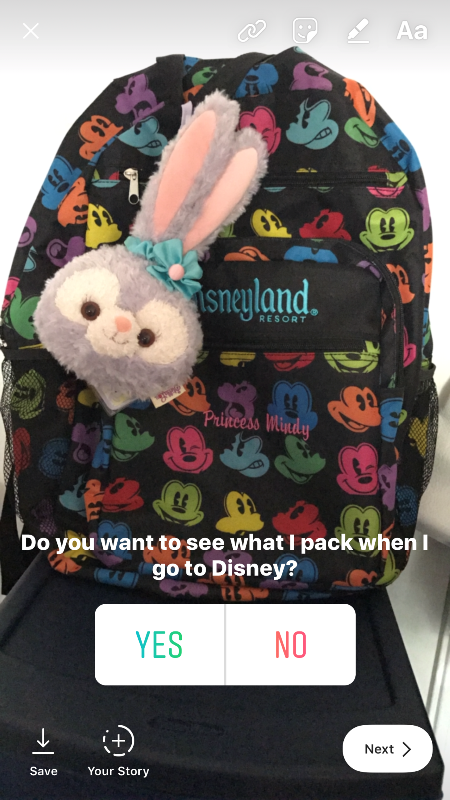 4. Have You Ever? This is a fun one that generally requires easy yes or no answers! You can ask your followers "Have you ever been on an airplane?" "Have you ever tried the Dole Whip dessert at Disneyland?" "Have you ever planned a bridal shower?" Ask them anything!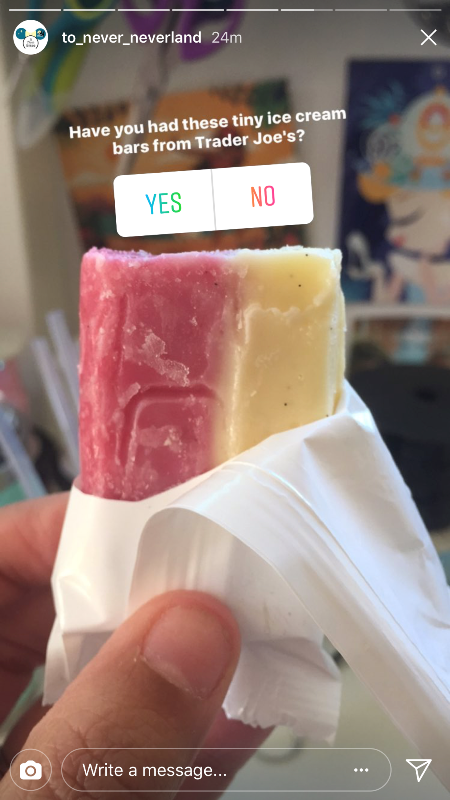 How are you using Instagram Story polls to interact with your audience?