If you're struggling to get your photos seen and discovered on Instagram, you are not alone. On a platform with more than 500 million users, there is a lot of competition to overcome. Remember Instagram is a above all a visual platform, so it's important for your photos to be the absolute best they can be. I am not a professional photographer, AT ALL, but I use an arsenal of mobile apps to tweak my photos. The apps make my photos brighter, clearer, and more colorful – which gets them noticed, sometimes even by much larger accounts!
If you aren't a professional photographer (and even if you are but want to try some new things with your mobile photos) here are six great apps I recommend and use regularly. If you're ready to make your Instagram photos pop, these will certainly do the trick! And the best part is, all of these apps are either free or cost just a couple dollars and are well worth the money.
Below I'm sharing the "before" and "after" version of my photos, so you can see exactly what kind of difference a good app can make!
6 Apps to Make Your Instagram Photos Pop

1. Afterlight (iOS and Android) – Afterlight is my #1 editing app. I run any photo I want to post on Instagram through Afterlight first, ALWAYS. There is a one-touch clarity tool I use primarily. I also often use the brightening/saturation tool to fix dark photos. The straightening tool also comes in handy and is very easy to use to fix crooked photos. This app costs $0.99 and is probably the best money you can spend with editing apps. You can see the subtle difference the clarity/brightening tools can make in the photos below.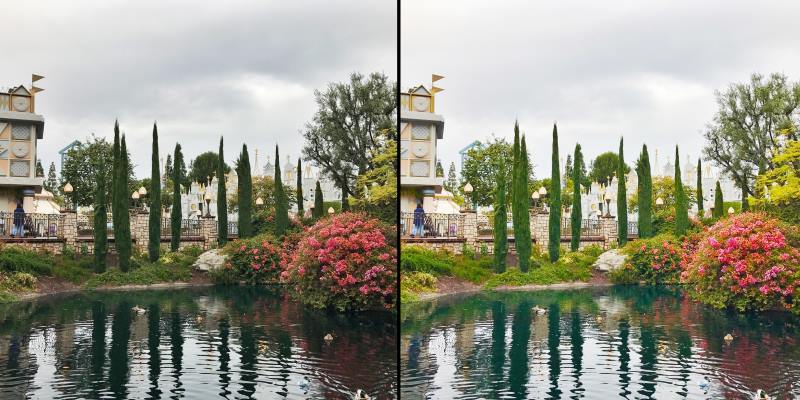 2. Snapseed (iOS and Android) – Snapseed has a lot of cool filters, but I really only use it for one – HDR Scape. It creates dramatic landscape photos which do especially well on Instagram. I even had one of my HDR photos regrammed by the official Disney's Aulani account! For a free app it offers a lot of tools, so be sure to play around with it.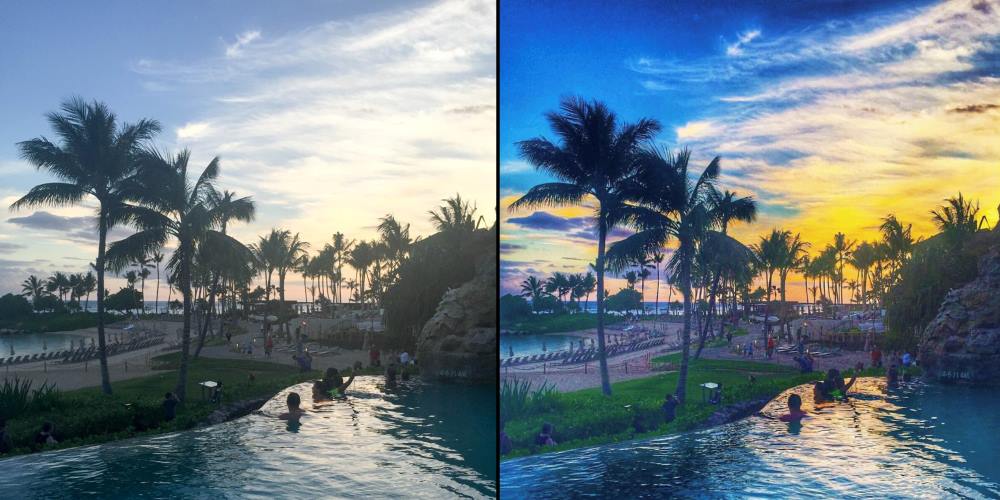 3. A Color Story (iOS and Android) – This free app comes with filters and effects you can add to your photos, with additional bundles available for purchase. I have purchased the Chroma and Candy Minimal bundles, as well as the Color Fogs, and I use them often to create dreamy and dramatic effects. (My palm tree photo below was even shared by the official A Color Story Instagram account!)
4. Photo Mirror (iOS only) – This is a free app which creates mirror images of your photos. It can create some fun, surreal shots. I have tried a number of mirror-effect apps and I have found this to be the easiest to use and most intuitive. While this app is not available for Android, I'm sure there are similar mirror-effect apps available.
5. Layout (iOS and Android) – This free app is by the makers of Instagram, so you know it's probably the best collage app out there. Select up to 9 photos and choose your desired layout from the top row. With your layout selected, you can drag your photos around until you have your ideal image. You can make a collage out of several images, or zoom in on detail, or play around with repeating images.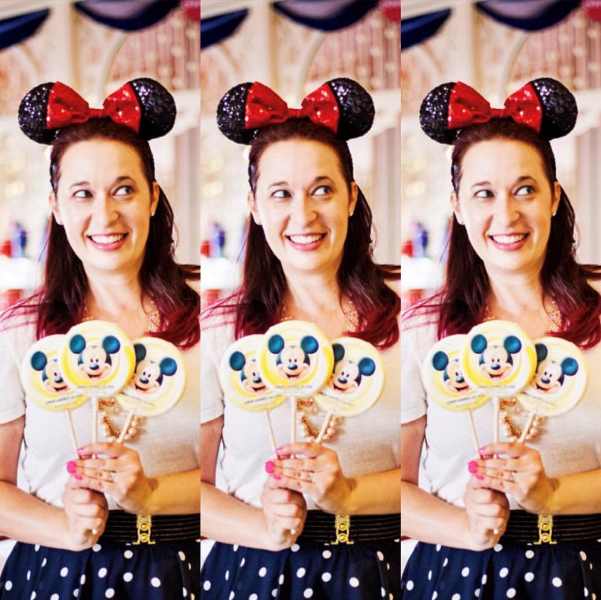 6. Real Bokeh (iOS and Android) – Bokeh is "out of focus points of light" and can add dramatic effect to any image. While there are several bokeh apps available, the reason I like this particular one is due to the massive selection of bokeh shapes to choose from – including a "Mickey" shape, which goes well with my Disney aesthetic. You can also easily change the size, shape, and color of the bokeh. This app costs $1.99.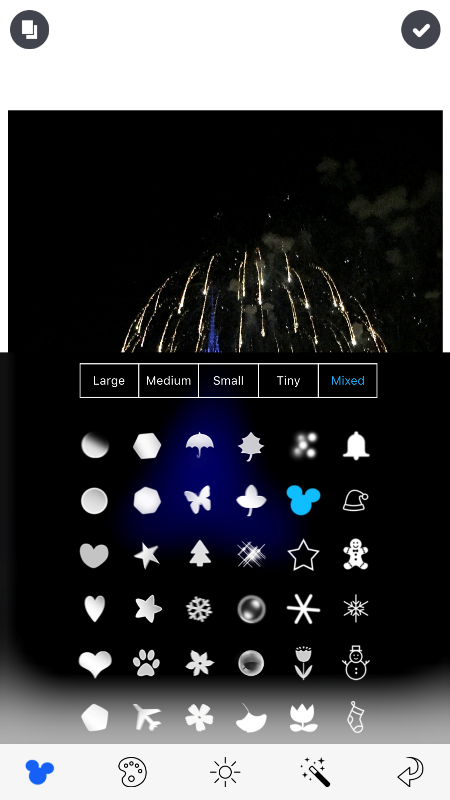 I hope this post helped you discover some new favorite photo editing apps! What are your favorite photo apps?
(Feel free to follow me on Instagram, also! @fairytalemindy)